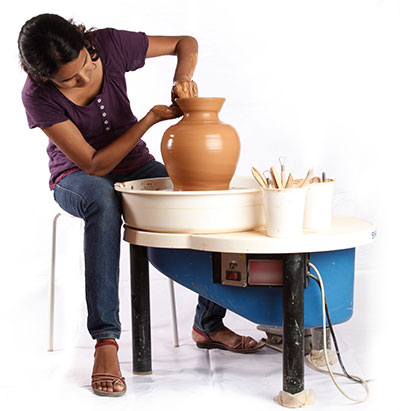 Life & Art Academy is independently funded by Our Founder – Mr. Dewakar Chandran. Dewakar is an artist with a passion towards all forms of art. It is this passion that has driven him to establish Life & Art Academy, as a place where Art education is made available to everyone. However, there are no external benefactors or corporate funding that supports this initiative. It was Dewakar's dream to establish such an academy, and all infrastructural costs, equipment costs are solely borne by the income generated through Life & Art Academy. In order to keep artistic education accessible to everyone, all courses have been reasonably priced, as Dewakar believes more in the spread of art rather than its lucrative value.
Being an independently funded organization with a single proprietor, there are many monetary demands which tend to be challenges in our path towards providing the highest quality of artistic education to our students. Most of the art equipment for our courses are expensive and some are not available in India and need to be sourced from abroad. We strive to provide our students the best learning experience, which can be attained only with the top equipment.In order to keep the academy updated with latest equipment and teaching personnel, we invite the support of art enthusiasts from across the world, who in their own small way can help keep the spirit of art alive through Life & Art Academy.
Your contribution to Life & Art Academy will educate and enrich the lives of budding artists, by helping us maintain the high quality of teaching imparted. You can be the friend, who helps artists realise their dreams.
Your donation will go a long way in helping us create artists every day. There are two ways in which you can donate to Life & Art Academy, you can choose to sponsor a particular equipment or offer financial contribution towards the general development of the Academy.