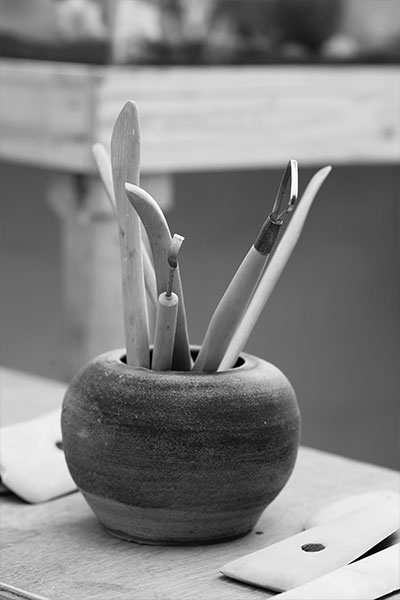 Life & Art Academy was established in 2013 with an aim to offer specialized courses in the various fields of art. Since its inception, over 500 students have successfully completed Certificate and Professional Certificate Courses across the different genres of art from Life & Art Academy.
Life & Art Academy is a pioneer in the field of Art Education in Chennai, offering a variety of professional art programs with a structured curriculum for its students. The Academy offers Professional Certificate Courses and Certificate courses in the various art forms – ranging from Drawing and Painting, Pottery, Sculpting, Tanjore Painting, Terracotta Jewellery Making and much more. Recently, the Academy has also introduced Photography courses across 3 levels – Basic, Advanced & Specialisation, for its students. All courses are available in the full time and part time formats.
Courses at Life & Art Academy have been designed with the mission to provide the highest quality art education to the students, supported by world class equipment. The students are provided with the right learning atmosphere, expert guidance from professionals and the freedom to identify and explore their artistic spark.
Life & Art Academy's Professional Certificate Courses are the right springboard for students who wish to pursue art or photography as their career. They provide the ideal foundation for a budding artist, while also offering supplementary training for students already pursuing a career in creative fields such as Visual Communication, Fine Arts, etc. The Academy's Certificate courses provide an excellent learning avenue for general art enthusiasts and for those who wish to pursue art as a hobby.
Life & Art Academy is located in Adyar, Chennai. The Academy is a spacious and serene place of learning, providing the perfect ambience for personal and professional growth.