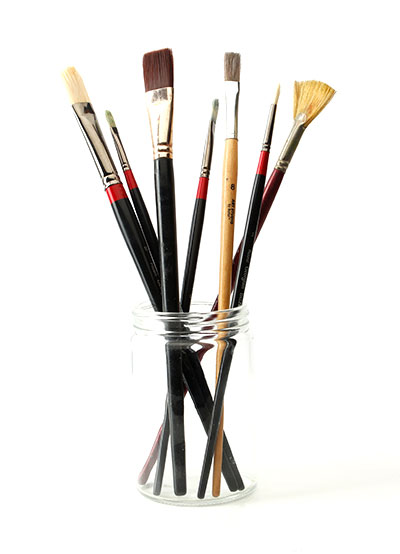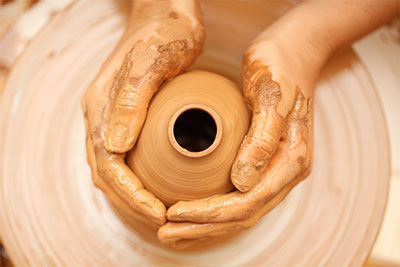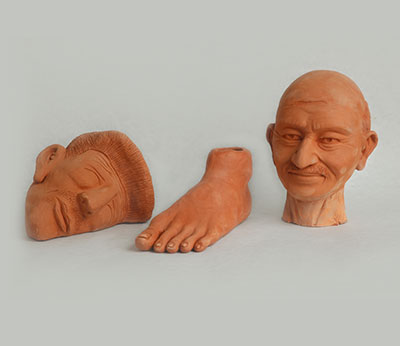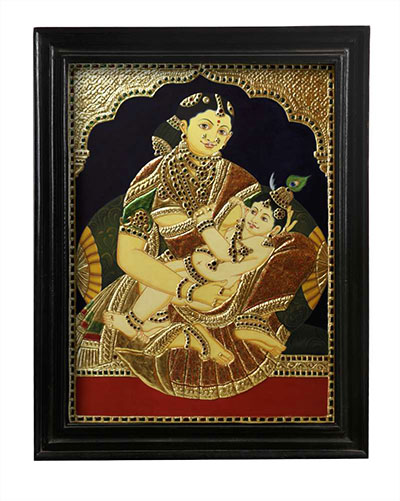 Future for an artist
Many people, especially parents of young artists, wonder – what does the future look like for a budding artist? It is this question that frightens most talented artists to choose alternate careers and make their true passion into just a hobby. Slowly, as their work pressure builds, this hobby disappears and along with it a talented artist too.
In order to alleviate this fear among people, we take this opportunity to paint a new picture for you – one which tells you about the bright futures that the Art world holds. Read on to know the Career Scope presented by the various art forms:
Fine Art:
In today's world, there is a high demand for talented and well-taught artists. The times of modern art are now paving the way for artists with in-depth knowledge and application of the concepts of Fine Arts in the new, digital age. Corporates, architectural firms, constructors, interior decorators, animators, multimedia developers, etc. are constantly on the lookout for good artists, who can bring their ideas to life. The demand for portraiture artists, storyboard developers, comic artists, illustrators, artists for books and novels etc. is sky rocketing and this is the right time to be invested in a career in Fine Arts, which provides the foundation upon which all these dynamic, new-age courses and careers can be built on. Apart from this, modern art offers great scope for budding artists. There are also options to become art educators in schools and colleges, where you would be educating young minds on the beauty of art.
However, in the world of Art only talent speaks. Enrol with Life & Art Academy's Fine Arts programme today to develop and hone your talent and skill in Fine Arts and lay the foundation today for an enriching career as an artist tomorrow.
Photography:
The world of photography offers tremendous scope for professional photographers. Whichever genre of photography you specialize in, there is a great need for professional photographers in the industry today. In the world of media, advertising agencies, print & film media, journalism, the fashion industry and many others are constantly looking for talented and skilled photographers to promote their content. In fashion, where glamour is king, good photographers are always sought after by models, coordinators and fashion brands. Apart from this, there is an ocean of opportunities in event photography, which involves weddings, candid shots, people photography etc. With the digital world and social media popularity, people want to build their personal album of family photos, couple shots, children and pets photography etc. Travel Agencies, tourist magazines, hotels and resorts require good photographers to capture locations and scenic natural beauty to use in their websites and other collaterals.
The career scope offered by photography is plenty, provided the photography is skilled and well trained. Whether, you wish to be a freelance photographer dabbling from one project to another, or you wish to be hired by an established firm as their in-house photographer, or you wish to set up your own studio and offer services to the industry – whatever be your choice, with the right knowledge and training, you can have a bright future as a photographer. Monetarily too, this field offers good scope for talented and dynamic photographers.
Enrol with Life & Art Academy's Photography courses today, to become a leading and well established professional photographer in the near future!
Pottery:
Life & Art Academy's Professional Certificate Programme in Pottery is designed to provide students the practical knowledge and confidence to successfully establish and run their own creative studio catering to various industries such as modern constructions, interior decorators, architectural firms, innovative gifting solutions, home décor, crockery and cutlery firms and much more. The additional skills of Ceramic Murals and Installations give our students a fantastic opportunity to become fine artists with the ability to develop their own distinct style in their work and successfully launch their business. Murals and Installations are fast becoming the top choice for interior décors used in modern constructions, corporate offices, galleries and in other high profile locations. As the field is still in its infancy, it is an undiscovered territory offering ripe opportunities for qualified and skilled potters to make their mark in the industry.
Enrol with Life & Art Academy's Pottery courses today, to kickstart your career in the field of pottery!
Sculpting:
The art of sculpting presents good career scope for skilled and talented artists. The world of interior decoration and architecture offers many opportunities for sculptors to prove their worth.
Installation of murals, thematic sculptures in corporate offices, installations in art galleries, high profile locations, hotels, resorts etc. are all done by sculptors. Talented artists can set up their own sculpting studio and cater to creating customized décor and handmade articles.
In today's world, the value for handmade articles has gained paramount importance. Handmade sculptures and pottery items are fast becoming the preferred gifting choices. Corporate and personal gifting, customized orders for human face and bust sculpting, sculpting of popular themes Lord Buddha, Ganesha, Shiva etc., teaching sculpting to others etc. are all good career options. However, there is a good scope only for talented artists who have been trained well.
Enrol with Life & Art Academy's Sculpting programmes to learn and perfect the art of sculpting and begin your career as a sculptor.
Tanjore Painting:
The art of Tanjore Painting is an ancient one which has diminished to a large extent over the years. However, now there are efforts being taken towards the revival of this traditional art. Due to the drop in artists in this field, the value of Tanjore paintings has risen. Artists who learn this art will enter a world of ancient beauty, and the satisfaction of completing a beautiful Tanjore Painting is unparalleled with anything money can buy. Having said that, the monetary value of this art too is quite high in the market. There is a strong commercial component attached to this art, apart from the artistic pleasure and satisfaction that one derives from it. The scope in the export market is quite high for Tanjore Paintings, as NRIs and foreigners have an avid interest in this art. Lately, one of the newer avenues of work that has opened up is the restoration of ancient Tanjore paintings which may have suffered at the hands of time. There is a rising scope in this line of profession too for artists of Tanjore Painting.
Enrol in Life and Art Academy's Tanjore Painting Course and begin your journey in this glorious art.
So, don't let your inner spark die in the chase for careers that are not your calling. Take the plunge to be an artist and create a successful path for yourself.